---
Show / Event Secretary Software

Latest Updates
Status of Development and News


Step by Step Screenshots
for a few program functions
---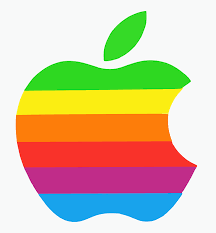 Note to MAC / Apple Product Users:
Several users of this Windows-based system have reported
good results from using an Emulator and associated software
to operate this system on Apple MAC products.
Details can be provided upon request.
---
April 9, 2018 UPDATE
The USPS has again revised their public Zip Code lookup webpage, which now renders the system Address Verification function incompatible with the new webpage update.
The best solution is to revise the system Address Verification function to utilize the USPS Web Tools Application Programming Interfaces (APIs). This is not a public service, and does require registration with the USPS to receive a required 12 character Username.
It is understood that most beta users do not use USPS barcodes or the Address Verification functions for US addresses. However, there is a substantial number of incorrect addresses that are submitted on entry forms. Address verification will improve mail delivery and delivery times.
The revisions are underway and should be completed within a week or two.
---
If you are interested in a fully-functioning copy of this system for download, please use the contact form with your inquiry.
The following information on this webpage below may be tedious to review and evaluate.
To summarize the system offered on this website, it can be simply stated that there is no software available that comes close to the functions and power of this software, aside from the in-house systems used by the major Superintendents.
This is all you need to know, thank you.
---
March 22, 2018 UPDATE
The new 2018-2019 AKC Point Schedules
are now available on the AKC Website.
Several AKC Point Divisions have realigned
State / Territory compositions.
For example, California is now the sole occupant
of Division 9, as Arizona has been transferred
to Division 6.
---
October 19, 2017 UPDATE
Hello, and welcome.
The inclusion of the new AKC Rally Classes and Rally Awards, effective November 1, 2017,
is completed.
Support for Open / FSS shows has
been added to the existing Group and All Breed
event functions.
---
September 10, 2017 UPDATE
The inclusion of the new AKC Rally Classes and Rally Awards, effective November 1, 2017,
is continuing.
Support for the new Rally Classes...
Rally Intermediate, Rally Master
and Rally Pairs is almost completed.
Support for the new Rally Awards...
High Combined Score and High Triple Q Score,
includes a "+" designation to high scores
in case of ties.
These revisions are not especially simple
to include, as the Pairs and Team classes
require special coding for event results routines.
---
February 5, 2017 UPDATE
Over the last eight months, we've taken some time-off from major works on the software system, but many features have been improved.
For those that would like to try this software for upcoming events or trials, please provide us with your Premium List and a system can be prepared for you at no cost or obligation.
---
June 5, 2016
Improvements Continue
A number of important improvements are underway. A new output of Stewards Books is under development that will provide only those entries for each day at each ring. This is a substantial improvement over using the Event Catalogs or Stewards Books that are patterned after the Event Catalogs. This format is especially helpful for new or inexperienced ring stewards by providing a focused set of entries in chronological order for their individual ring on the day of their assignment.

Improvements are completed for the storage/processing for both All Breed results and Breed-Specific results for Specialty Events with All-Breed Obedience and Rally Trials. All respects of this processing, including the posting of results, is now fully supported without exceptions.

For Breeds with Breed Varieties, a lot of work is underway for better support of Puppy and Veteran Sweepstakes events. Most of this work applies to sweeps results processing and the expansion of sweeps prize amounts calculations for Veteran Sweeps classes.

All the Best Until Next Time,
~R
April 8, 2016
Current Work In-Progress
Improvements relating to Breeds with Varieties is underway, and special attention is focusing on the ability to maintain separation of varieties and classes for Puppy Sweepstakes, Judges Books, Class Setup and Event Results among other functions are now undergoing important revisions.

Specialty Events with All-Breed Obedience and Rally Trials requires storage/processing for both All Breed results and Breed-Specific results. Places 1-2-3-4 will not be sufficient for the corresponding storage, as all breed entries can use all four placings. An additional four data fields will be added to results records for the Breed-Specific placements.

The AKC may require Table and Ramp specifications for each Breed/Variety on Judges Books,and this feature will be supported immediately.

There are now four checkbox selections in each Breed/Variety record:
• Table is Required*
• Table is Optional
• Ramp is Required*
• Ramp is Optional
The two Required* selections will not allow any other choices to be made among the remaining three selections. At this time only the Cover Sheets of the Judges Books will include the Requirements and/or Options for each Breed/Variety.

In other matters, the office space expansion program is proceeding well, but slowly. Last year's acquisition of the adjacent 1.2 acre property (5860 Clayton Rd., Clayton) will provide the needed improvement opportunities.

All the Best Until Next Time,
~R
October 26, 2015
Thanks and News of Expansion
Many Thanks to the handful of beta testers that are using the system and providing useful feedback for the features and ongoing improvements.

There have been some all breed clubs and very large National Breed Specialties that have made-use of the software this year for their events.

For those potential users that have Apple Operating Systems, there have been a number of beta testers that have purchased inexpensive laptops using Windows Operating Systems and have integrated those two systems in a network environment with good success. With the free use of the software, the risk is low for Apple system users to try the software for evaluation.

The next four months will be a period of both software development and the preparation of office space in an expansion program to better-serve the Sport of Dogs. With the recent acquisition of the adjacent 1.2 acre property (5860 Clayton Rd., Clayton) this Summer, there will be a lot of work to improve the office facilities here at 5850 Clayton Rd. More room, improved organization, optimized use of space and storage will provide for an outstanding work environment.

All the Best Until Next Time,
~R
July 17, 2015
System Improvements Have Been Completed to Include All Breed Shows
The majority of the programming has been completed and tested for the system to now process All Breed Shows and Events. For those that do not need these functions, there is no major visibility or complexity added. This is also the case with the Group Event processing that has been available in the system for a while now.

The next step would be to process an All Breed event, which would uncover any glithes and would also provide opportunities for additional enhancements.

Thanks, and All the Best Until Next Time,
~R
February 24, 2015
Recent Group Show Work is Helping to Shape System Improvements
Both last year and this year, I have had the opportunity to process a Terrier Group and a Toy Group event. The experience has provided a great deal of useful knowledge for developing additional improvements to the Show/Event Secretary software. For those that do not need or use the Group functions, it is important to maintain an interface that does not add complexity to the system.

A few recent features that have been added includes an option to generate award (Ribbon) counts with the class count output. The Ribbon Reports for several large events were reviewed by an individual in show ribbon manufacturing, and all counts were reported as accurate. The function includes suggestions for extra ribbons when assuming a potential move-up from classes to Best of Breed/Variety in Conformation competition.

Another feature was added for those that use a Dymo Labeler with the program for address labels. For Group Shows, the new function can print a set of Breed/Variety names that are applicable to the corrresponding Group. The output can include all the Group Breeds/Varieties or for only those entered.

A major time-saving improvement has been the development of an optional "Green" system for generating letters of entry confirmations, rather than the existing individual confirmation slips for each class entered. The cutting reqiured for the three slips per page version has been eliminated by the generation of output letters that list the entries for each address. This option uses the same double-window envelopes.

Thanks, and All the Best Until Next Time,
~R
November 25, 2014
Happy Holidays!
As much as a software development pause was anticipated earlier this year, that has not actually been the case. Between the event work, helping clubs with their event processing and other important challenges, the software programming has been ongoing and nonstop all year long.

The task of maintaining a Change Log or a explanation of the improvements in the course of each software version, has become rather tedious. I would prefer to just type-out and post some thoughts every-so-often on the status of the software. At this time, any version lower than .790 is missing a good number of important improvements. Especially if Group Show or Limited Breed events are processed.

The current version .797 can now generate the entire catalog of entry text for a Group Show in one step, including the Group Results Listing page. The time required for the generation of the catalog pages output is typically under eight minutes. The Group Event Judges Books have been further refined and now includes options for the AKC NOHS competition. The ability to process All Breed events is likely one year away, although it can be accomplished with the current system by way of combining separate Group Shows into one catalog, not elegant, but it can be done.

For clubs that have annual specialties with less than 50 daily entries, the tasks would be better-served using a spreadsheet or a manual card-file for the show processing. Events with entry numbers over those basic amounts can benefit from automation depending on the skill and enthusiasm of the Event Secretary or Event Processor.

In the course of discussing the program functions to interested parties, I usually explain the real talents required for this work, are the formatting and composition skills as required for Premium Lists, Judging Programs and Event catalogs. It is NOT computer skills. This is a major area of confusion when explained and it is often difficult for some to understand or accept... hey! I'm just the messenger.

Event Secretaries will spend a lot of extra and unnecessary time with their event work if they do not know how to format a text line with a single right-hand tab with a dot-leader, or even something as simple as centering a line of text. Unfortunately, I do not teach these skills to users of my software, nor do I want to explain how to perform simple tasks with your computer operating system. Another important skill is a general knowledge of graphic files, both for the event documents that will be composed and for the placing of advertising in show catalogs or flyers. If terms such as resolution, dpi, jpg, tif are not understood, then all the show processing software at one's disposal will not be of much help.

In any case, please contact me by email if you would like discuss anything about the Event/Show Secretary software systems that are now in development.

Thanks, and All the Holiday Best!
~R
---
---
April 15, 2014
Version .763 is the current beta-test product
The software has progressed to a stage where there is likely nothing that it cannot be made to perform if needed. A balance between utility and ease of operation have become the only limiting criterion.

At this time, a much-needed pause in the development is forthcoming... the first in three and a half years. It is a good time to have more evaluation from users and beta-testers.


January 28, 2014
Version .745 is Ready
The improvements and new features that have been incorporated into the core system over the last few months are too numerous to list. Along with the added capabilities, the existing components have been reviewed, and extra attention and detail has been provided throughout the system. More color for clarity, more help hot-spots, better error-checking, increased flexibility, additional user options and a lot more.

Plans are underway to commence a preliminary advertising campaign and travel schedule to demonstrate the software in California this Spring. A schedule will be published on the website when finalized. A revised pricing structure is under review that will better serve users based on their needs.

Many thanks to the beta testers that have provided the best feedback and suggestions for the software system. As version .745 would appear to represent software that is 75% complete, it is realistically closer to 60% with more features to be added and improvements to be made.

Contact us now for your 100% functional evaluation copy that can be used for your upcoming events.


November 20, 2013
Version .73X is Nearing Completion
The major restructuring of the program indexes is done and the testing continues to progress with great results. Additional attention has been directed toward the Group Show functions. The improvements to accommodate multiple judges for Breed Varieties (for Conformation Classes ) will not be incorporated until the correct functioning of the existing core revisions are assured.


August 13, 2013
Major Revisions Underway to Core System
The existing data indexing is now under conversion from a Breed-Name-Based indexing system to a KEY-BASED indexing system that will not be sensitive to changes in Breed or Breed-Variety names. For example, if a user preferred all references to: BULL TERRIERS - (WHITE) to be changed to BULL TERRIERS - WHITE, such a grammatical revision would create indexing problems for the previous and existing designations.

This was a known condition that was subject to be revised at some future time, however there was much-too-much work done up to this time to further forgo the conversion. The reprogramming process may require a significant amount of time... possibly one to two months, including testing, and will likely extend into October. The single routine to generate the Catalog Text contains over 20,000 lines of code that must be carefully checked and revised to correct searches and associated commands from breed names to breed numbers (KEYS)... not really a difficult process, but a bit tedious to be sure.

The resulting system will be World-Class and will add to the resiliency and flexibility that is required for the solid functioning, event processing and expandability of all existing and future routines. Other indexing revisions may be considered, but none will match the size and complexity of this particular undertaking.

Since the last report on the number of individual system screens (225), over 50 additional screens have been added for various functions. At this time there are over 280 user-accessible screens for the current processes. It is anticipated that the system will soon exceed the capabilities of Superintendent-Level proprietary software. Actually, in many aspects this level of functioning has already been achieved.

In any case, talk is not action. Free evaluation copies ( Fully Functioning ) will again be made available sometime in the months of October or November.



July 15, 2013
A Status Update.... Beta .710:
◊ The option to allow All Breed entries in Obedience and Rally Trials that are held within Specialty Events has been added through the use of a checkbox for each event/day.

◊ A Duplicate Entry warning has been added to the Entry SAVE function. This ability was originally omitted due to latency issues, but is now implemented with 100% effectiveness with a negligible increase in the record-save processing time.

◊ Full support has been added for AKC Championship Points for the Reserve Winners Dog and Bitch placements at designated National Breed Club Specialties under the new AKC Rules Appling to Dog Shows, (Ch. 16, Sec. 1, Sixth Paragraph) that became effective January 1, 2013.

◊ Advanced Name Parsing functions for use with Online Entries have been developed that can analyze and discern Primary Owner Name(s) in multi-owner entry applications, with capabilities for the detection of Primary Owner names that are delineated with /slash/ marks, for example:



mary a jones, bill /smith/ and betty wilson


is processed to output as:

OWNER:

Bill Smith


OTHER OWNERS:

Mary A. Jones and Betty Wilson





mary a jones, bill smith and betty wilson


is processed to output as:

OWNER:

Mary A. Jones


OTHER OWNERS:

Bill Smith and Betty Wilson



This function requires one pointer click to execute and provides the result in less than one second of processing time.

◊ Significant improvements have been made to the Main System and the Remote Module that provides the ringside event results for display by video projector for the benefit of event participants. The display screens now contain no buttons or distracting features and the screen flicker has been eliminated as the screen displays rotate the results of each event.


May 20, 2013
A Status Update.... Beta .698:
◊ All screens and functions are now under continuing improvements.

◊ Under development at this time is a report to automatically calculate and suggest Ring Times for all classes on all days.

The calculations are based on the minutes-per-exhibit that can be assigned to each judge in the judge's database, or if no value is available, the minutes-per-exhibit defaults to 2 minutes and thirty seconds. The Ring Times are calculated to the nearest 15 minute values after the Hour.

Additional calculation adjustments are based on values that can be assigned in the Sections database ( Sweeps, Confirmation, Juniors, etc. ) and are also based and adjusted on the number of individual classes in each Section.

Allowances are made to conduct simultaneous judging when individual rings are available for Regular Class Dogs and Regular Class Bitches as might be expected at National Breed Specialties with very large entries.

Preliminary testing indicates the calculations are quite accurate. practical and are made in a few seconds.


March 28, 2013
A Status Update.... Beta .686:
◊ The integration of the one to four user-defined Miscellaneous Sections has been completed for use with such events as Special Sweepstakes and Futurities.

◊ Added a checkbox to designate if a Puppy Sweeps Class entry also requires a corresponding entry in a Regular Class. If this feature is used, a warning is provided at the time of Catalog Numbering if any entry is non-conforming. This feature has also been added to the four newly-added Miscellaneous Sections.

◊ Added the ability to print pre-collated sets of the 3 per page armbands and confirmation slips. That is, when the printing is completed and the sheets are cut, the three resulting stacks can be stacked upon each-other and will automatically be in the correctly sorted order.


March 5, 2013
A Status Update.... Beta .684:
◊ Hundreds of improvements have been made over the last 60 days... too many to list. The User Download Area has been upgraded and Beta Versions are in the hands of users for evaluation.

At this time, functionality for Matches and User-Defined events, such as Special Sweepstakes and Futurities is underway. These additional capabilities will be available soon.


December 30, 2012
A Status Update.... Beta .671:
◊ Day of show Junior Showmanship Dog Substitutions are now provided for the results functions.

◊ Puppy Sweepstakes Judging Books generation functions can now accommodate multiple judges as might be encountered in a large National Specialty entry.

◊ Added support for "Best of Breed Variety in Specialty Show" judging book for breeds that have breed varieties to provide results for top placements among the varieties.

◊ Additional support for two day events and clubs with events that span up to three days. In this way, only one catalog results column / field would be required.

◊ Added ability to notify exhibitors of any show changes or notices on email confirmations and USPS mailed confirmations. This is in-addition to the Judge Change notices that are now supported.

◊ Mailing list support for tri-fold mailers added with full address and return address printing (duplex printing if needed).

◊ Improved support to accommodate no-cost classes such as might be needed for Parade or Junior Showmanship classes.

◊ An added program routine can now determine the AKC Week Number based on the first day of the event(s). A day offset plus-or-minus 4 days is also calculated for events that start on a day other than a Saturday.

◊ Fictitious records can now be designated for events and entries to allow users to experiment and try different system routines without disturbing existing data.


October 18, 2012
A Status Update.... Beta .658:
◊ Updated support for withdrawn or deleted entries as these records are moved to an isolated database, not deleted, which is useful for the tracking of the entry fees paid and refunds issued in these cases.

◊ The ability to send email confirmations for withdrawn entries has been enhanced to automate this process. Deleted entries can also be easily reinstated and returned to active status.

◊ Additional layouts have been developed for the printing of postcard notices using Avery 5389 2/page postcard templates. This simplifies the processing and mailing of 10 to 10,000 postcard notices if ever needed. Very useful for Judging changes/substitutions, Premium List updates and other last-minute bulletins for events.

◊ Both the emailed entry receipts and the USPS mailed confirmation slips can now include notices of Judging changes and substitutions that are specific, pertaining only to each affected entry.


September 25, 2012
A Status Update.... Beta .651:
◊ Attention Group Event Secretaries!

Good news for those event secretaries that process shows / events for Group Clubs. Sporting, Hound, Working, Terrier, Toy, Non-Sporting and Herding.

The ability for the Show/Event Secretary system to process Group Events has gone from an idea to reality. Development and testing of the added interface required to perform this level of function is continuing and going quite well. Single Group events can be composed of two consecutive days by the same Group Club or four consecutive days of two Group Clubs of the same Group, each conducting two events.

These added capabilities do not encumber users that do not currently process Group events.... actually, the added functions and associated screens can be made inaccessible by the use of a single checkbox in the program setup.


September 12, 2012
A Status Update and What's New in Beta .643:
◊ Catalog Text and Judging Schedule/Program output can now accomodate multiple judges or ring times/dates with complete accuracy of entry breakdowns for all Breed Conformation and Puppy Sweepstakes classes. For example in the case of large entries, when there are different judges for Dogs, Bitches and/or Intersex Classes. Manual editing is therefore greatly reduced or eliminated alltogether.

◊ Added ability to divide large Premium List addressing printing jobs into smaller units for improved printing management. This feature can be managed manually or automatically with a single function.

◊ Event Ring Signage of Judging Programs can be printed in 11" x 17" format or 8.5" x 11" format for posting ringside on days of the events. Signage can be selected for individual rings and/or dates.


July 18, 2012
A Status Update and What's New in Beta .632:
◊ The Juding Books generation is now fully functional for all Conformation, Sweepstakes, Obedience and Rally classes.

◊ The US Post Office

Intelligent Mail © Barcode (IMb™)

have been fully incorporated into all program functions requiring addressing. Barcode capabilities have always been optional for the addressing functions.
◊ There are now over 210 individual user screens to support all features now incorporated in the Event Secretary System. All of the interfaces include help screens and pop-up descriptions of the various functions.


May 3, 2012
A few more useful features added:
◊ AKC FEES for all Conformation, Obedience and Rally classes are calculated in seconds for Post-Event reporting and payments. This report includes accommodation for entry fee refunds due to judging changes. Fees can be changed in setup should there be future fee revisions by the AKC.

◊ A summary field was added that contains a list of Judging Books that have been created for each day of events. This allows a much- improved understanding of what Judging Books have been created and which need to be created.

◊ Additional digit added to expand classes codes from three characters to four characters, providing the ability and flexibility to add Breed- Specific classes such as those used for Breeds that divide classes by color, coat, height, etc.


April 19, 2012
The Show / Event Secretary Software continues to improve with hundreds of major features and enhancements added. Beta .602 is the latest product version with an additional 600 man-hours committed to this project.

A small sample of the latest and most useful changes are:
◊ Expanded capabilities for the Judges Books creation routines including more options on design and output.

◊ Reorganization of AKC Point Schedule Divisions so annual changes in AKC Division composition (States & Territories) can be defined each year as released by the AKC.

◊ Brace entries are now fully supported in all program functions.

◊ Entry Limit reminders have been added for Obedience and Rally events.

◊ Event results catalog numbers can now be printed and made available at show site or displayed for large audiences with a computer screen projector. On-site screen projector can be updated remotely by use of a inexpensive remote laptop "slave" by way of standard network cabling. Results include all class placings, awards along with abs, ex, dq, nq, scores and move-up / class changes. Safe for observation by judges, no exhibit information is displayed, only catalog numbers. ( also, not adverse for catalog sales).


February 23, 2012





The Show / Event Secretary Software Beta Version .548 is ready to ship.



Please contact me for a copy of the install CD that can be mailed, or a download link can be provided for the install files. Version .548 is a fully functional system and is not a limited-use product, but there is a reasonable time limit for evaluation.

With purchase, a minimum one hour consultation by phone is included at buyers convenience and schedule. For the evaluation period without purchase, a 30 minute consultation by phone can be arranged by appointment.



~~Thanks again for your patience.




February 10, 2012





The US Postal Service has made changes to their website that are not compatible with the existing ADDRESS extraction routines in the Specialty Show / Event Secretary software.



The programming that retrieves the ADDRESS VERIFICATION and BARCODE INFORMATION will have to be revised to be compatible with the new USPS webpages recently revised/installed.

This is not a major setback, but the revisions will take a bit of time to install, debug and perfect. In addition, a special utility will be created within the program to provide the ability for users to independently make revisions to the program settings in the event the USPS makes similar changes to their website in the future.

The delay in the next beta test release should not exceed two weeks or so. Thanks for your patience.


Overview
Specialty Show / Event Secretary software is designed to manage and automate the tasks of the Event Secretary for AKC Specialty Events. The software fully supports Conformation, Puppy & Veteran Sweepstakes, Junior Showmanship, Obedience, Rally® and Parade. The product is designed for the Windows® operating system

As of beta version .642, there are over 225 individual user screens to support all features incorporated into the Event Secretary System. All of the interfaces include help screens and pop-up descriptions of the various functions

At this time, the software is fully functional and licenses are available for sale or lease as a beta-test product. Upgrades, as they are developed, will be distributed at no cost to license owners. Features and improvements will be added as suggested by users of the product.

The Software is designed with FileMaker Pro® and is very stable. This platform provides the flexibility and expandability for nearly any future function or feature that can be needed. The design is structured to eventually accommodate All-Breed events, Breed-Group events and Agility Trials.
Features
Setup and Event:
...see notes 1, 2, 3, 4
◊ Entry Database with Error-Checking ( I.E. Age to Class Eligibility Cross-Check)
◊ Classes Database
◊ Breed-Specific Classes
◊ AKC Point Schedules
◊ AKC Corresponding Date Data
◊ Exhibitor Entry Forms (with this feature, anybody can be an Entry Service)
◊ Premium List Database
◊ Judges Database
◊ Stewards Database
◊ Juniors Database
◊ Club Database
◊ Fee ~ Ring Times ~ Stewards and Judges Schedules with Ring Information Assignable to Event Class Resolution and More...
Setup and Event - NEW:
◊ Support for Group Events... Sporting, Hound, Working, Terrier, Toy, Non-Sporting and Herding.
◊ Complete support for Breeds that include Breed-Varieties, including individual AKC Point Schedules and awards for Best of Breed among Best of Variety placements
◊ Specialty Event options to better provide for optional awards including Best Puppy, BOS to Best Puppy, Best BBE, BOS to Best BBE and Award of Merit
Event Processing:
...see note 5

◊ Automated Email Confirmation Per Entry
◊ Hard-Copy Confirmation Mailers (no addressing, uses window envelopes)
◊ Event Fee Accounting
◊ Armband Printing with Optional Graphics
◊ Event Signage Printing
◊ Day-of-Show Class Changes (to Best of Breed and Others)
◊ Internet USPS Address Verification and Barcode Data
◊ Internet AKC Database Lookup/Verification on Entry Registration Number
◊ Show Results Processing and More...
Event Processing - NEW:
◊ The US Post Office

Intelligent Mail © Barcode (IMb™)

are fully supported and are incorporated into all program functions requiring addressing for the anticipated phasing-out of the PostNet barcode model.
◊ AKC FEES for all Conformation, Obedience and Rally classes are calculated in seconds for Post-Event reporting and payments. This report includes accommodation for entry fee refunds due to judging changes. Fees can be changed in setup should there be future fee revisions by the AKC.
◊ Much improved email generation of entry confirmations as they are received providing a substantial aid in correcting entry errors and typos before the event closing date. The email notices have been improved to allow descriptions of entry problems or notes to exhibitors. Implementation of an entry follow-up system for problems such as non-payments and incorrect payments of entry fees, or for other entry issues
◊ Refined entry fee reports with event totals, exhibitor totals and entry totals as received with shortages or over-payments
◊ Full support for Judge's Books and Judge's Cover Sheets for Conformation Sweepstakes, Junior Showmanship, Obedience and Rally.
All event information is included in the generated format, including Catalog Numbers, Judge Names, Date, Ring Number/Description, Ring Time and
Ring Steward
Output and Tools:
...see note 6

◊ Catalog Text Construction in Rich Text Format
◊ Automated Catalog Exhibitor Index Construction
◊ Class Count Construction
◊ Puppy and Veteran Sweeps Award Calculations (various methods supported)
◊ AKC Show Deadlines Date Calculations
◊ Mailing Labels using Avery®-Style Letter-Sized sheets or One Label at a time with
Dymo LabelWriter®
◊ Premium List Address Mailing Printing and More....
Output and Tools - NEW:
◊ Catalog Text and Judging Schedule/Program output can accomodate multiple judges or ring times/dates with complete accuracy of entry breakdowns for all Breed Conformation and Puppy Sweepstakes classes.
◊ Ability to divide large Premium List addressing printing jobs into smaller units for improved printing management.
◊ Event Ring Signage of Judging Programs can be printed in 11" x 17" format or 8.5" x 11" format for posting ringside on days of the events.
◊ The automatic generation of advanced HTML code for event results to provide the option for website posting. The resulting webpage layout is very good looking and easy to read with full results in a webpage table. Added ability to directly access the AKC website for event information with a few pointer clicks and a built-in browser
◊ Sweeps Award Calculations include precise cash requirements (Coinage and $1 ~ $2 ~ $5 ~ $10 ~ $20 Bills) if cash is used for award envelopes
Utilities:
◊ Reminder Calendar
◊ Import/Export to All Data Formats
◊ Data Backup Routines and More....
Utilities - NEW:
◊ A dedicated AKC Corresponding Week calendar for determining past and future dates for any event
◊ An external graphics storage file for event graphics. Uses can include storage maintenance for Club Logos, Event Logos and other graphics files for future use. Utility for email collection from entries or mailing database that eliminates duplicates (can collect 100 email addresses per second and output to a text field for mass emailing of event notices or other uses)
Notes:
1) With an AKC online account, the program can execute automated look-ups from the AKC website database using the entry's AKC registration numbers to verify dog's NAME, TITLES, DATE OF BIRTH, and GENDER... no typing, just a few mouse clicks to perform. Event entries received from exhibitors on occasion can be sloppy... omissions, misspellings, wrong registration numbers and bad handwriting.

2) Titles of GCh. or Ch. can be added / deleted / formatted to update or correct punctuation on entries with one mouse-click.

3) Alerts and warnings of entries missing required entry data.

4) Ability to print Special Entry Form mailers for entering events... pre-addressed to Superintendent or Show Secretary, an exclusive Picalo Software design for those exhibitors that can be a little lazy.

5) Accounting of entry fees... paid, under paid, over paid, and totals required, and/or received, with resolution to each individual entry... for the entire catalog, or per event, or per day, or as needed.

6) Improved "Catalog Index of Exhibitors" eliminating duplicates and generating a calculation of the number of individual address mailings required for the USPS hard-copy mailing of the Event Confirmation Slips / Judging Schedules.

Screenshots
Documentation
At this time a Quick-Start Guide is available describing the common functions and features of the software. A comprehensive operator's guide is under development. All license sales includes phone support.
System Requirements
For FileMaker Pro 11 Runtime Files:

► Windows Operating System®
Windows 7 or 8
Windows Vista Ultimate®, Business, Home Premium (SP 2)
Windows XP Professional®, Home Edition (SP 3)

► CPU: 1 GHz or Faster

► RAM: 2 GB

► 80 - 150 MB of Free Hard Disc Space

► 1024x768 or Higher Resolution Video Adapter and Display 1280x1024 Resolution Recommended

► Pointing Device - Mouse or Trackball

► CD Drive (For Boxed Product or Backups) DVD Drive for Video Help Files

For Event Catalog and Event Products Production:

► 1 - 2 GB of Free Hard Disc Space (for Additional Programs and Files)

► Publishing or Word Processing Software:
Adobe-PageMaker®
Adobe-InDesign®
MS-Publisher®
Serif-PagePlus Publisher Professional®

► Printer (Color and Duplex Recommended)

► Dymo® Label Printer and Labels / USB (Recommended)

► Paper, Paper Cutter and Stapler (or Booklet Binding System)



License Purchase Options
| | | |
| --- | --- | --- |
| Show / Event Secretary Software Non-Expiring License | TBD | |
| Show / Event Secretary Software 12 Month License | TBD | |
| Dymo® Address Label Printer Purchase | TBD | |
| Show / Event Secretary Software 3mo. Rental with Laptop and Dymo® Printer | TBD | |
| Show / Event Secretary Software Original Source Code License | TBD | |
| | | |
Show / Event Software Includes up to One Hour Operational Consultation by Phone
Prices Include State Sales Tax where Applicable